DIRECT MAIL – STRATEGIC AND TARGETED

Leverage the power of direct mail with (b)Direct! Direct mail allows you to leverage the power of direct marketing while building the power of your brand's identity
Build and leverage your brand's identity
Acquire and retain customers
Generate more revenue and increase profits
Reduce marketing costs
Creative Services
A critical part of any direct mail effort is the design of the mailer and mesage. Brotherton specializes in developing innovative and proven camaigns designed to protect, build, and leverage your brand's idenity while increasing response rates and lowering costs. You have one chance to make a first impression. Our creative team makes sure it's the right one.
Data Services
Choosing the right list is part science and part art. Working with Brotherton's data experts leverages your marketing budget by reducing waste and maximizing results. Our data services include:
List Brokerage: Locate, evaluate, compare, lists specifically targeting your offer.
Mapping: Limit efforts to a specific radius in miles or  a particular zip code.
Predictive Modeling: Scientifically pre-screen names on outside lists that are most likely to respond to your offer.
Merge-Purge: Eliminate costly duplicate names, avoid offending customers, save money.
E-Mail & Telephone Number Appending: Append opt-in e-mail addresses or append telephone numbers to direct mail and opt-in e-mail lists.
List Enhancement: Enhance your in-house file with hundreds of variables from outside list.
Credit Profiling: Send your offer to customers meeting your credit requirements.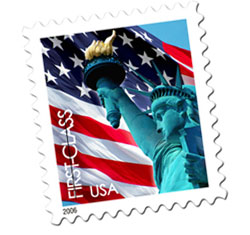 Printing and Mailing
The best designed direct mail piece and most carefully selected list are useless if left in the hands of just anyone. Brotherton's production team is carefully selected for their expertise and ability to meet your budget and mail schedule while maintaining the highest level of professionalism and quailty. A member of Brotherton's production team  press-checks each job to ensure the final product meets the marketing objectives of the campaign.