Brotherton | Building Better Brands
Brotherton is a brand consultancy and marketing communications firm offering innovative strategy and design solutions. We have created measurable results for companies ranging from start-ups with a great idea to nationally recognized publicly traded companies looking to grow their brand and streamline their marketing.

When it comes to growing your brand, if you're not breaking the rules, you're being left behind. At Brotherton, we're redefining the rules. We keep going where other firms stop. Great brands aren't born out of a "me too" attitude.
Rick Brotherton, CEO & Creative Director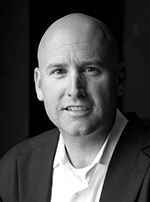 Since 1993, Rick Brotherton has worked with B2B and B2C corporations developing and executing integrated marketing plans, strategies, and campaigns designed to generate sales and grow brand awareness across multiple channels and industries. Rick's experience includes working with companies ranging from start-ups to nationally recognized institutions looking to grow their brand, streamline marketing efforts and increase market share. His specialty is the creative development and implementation of integrated marketing and communications solutions with the focus on increasing brand awareness while improving ROI and ROO.
Mr. Brotherton previously served as the Vice President of Marketing for First Team Real Estate. During his tenure with First Team he managed a marketing department of 12 and focused his efforts on serving 1800 agents across 22 offices. During this time he was responsible for improving marketing results for new agents to agents producing over $200 Million. His "SIMPLE Marketing" strategy was adopted by agents company wide, saving agents time and money on marketing.
A founding member of the Jessie Rees Foundation, he serves on the Board of Directors and leverages his marketing expertise to encourage kids fighting cancer to NEGU… Never Ever Give Up!